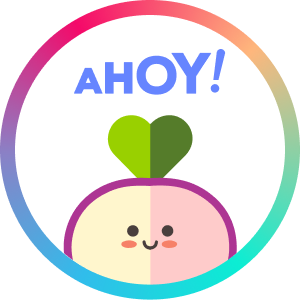 Capture thoughts you intend to share.

Draft emails, create reminders & compose notes/memos, by speaking.

AI produces deliverables 100x faster.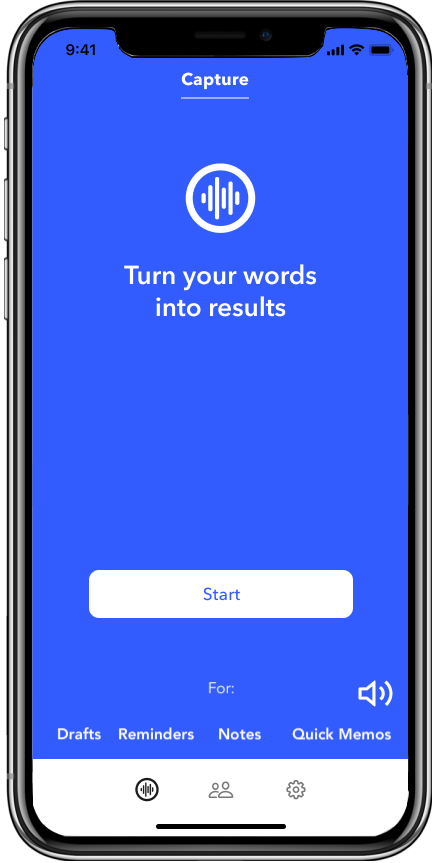 Turn your words into clear, understandable, properly-formatted content, instantly.
Ahoy unlocks a simpler, faster way to produce deliverables for life & work. Be more productive with every word you speak.
‍


Turn thoughts into results, faster.
Thoughts become actionable before your very eyes.
‍
‍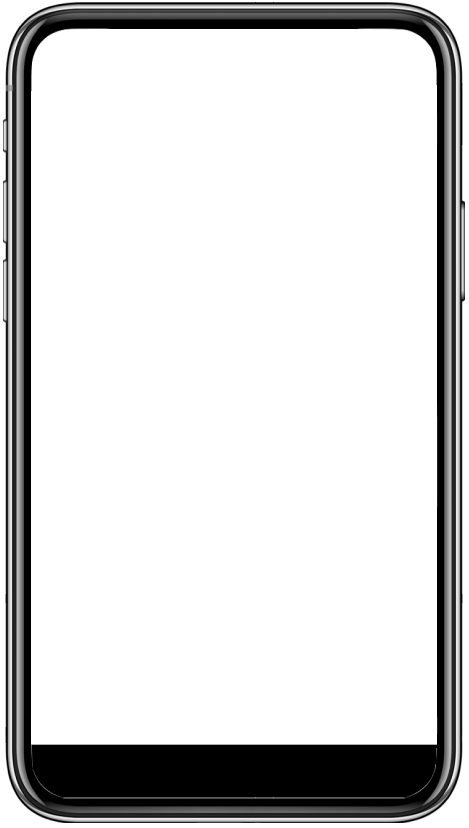 Use your voice as a powerful tool.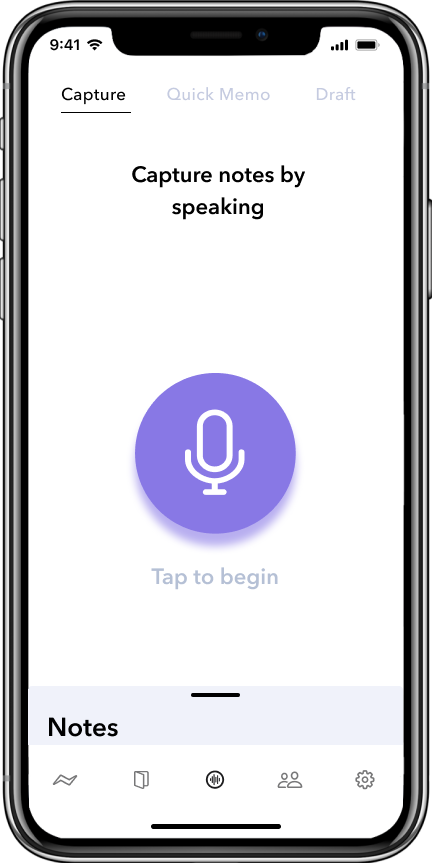 Create notes, by speaking.
Capture any thought or idea for yourself or your partners, by speaking. Ahoy captures your audio and transcribes your words into notes that are ready-to-send, or save. Cut 2 minutes down to 10 seconds any time and every time you have a thought to express.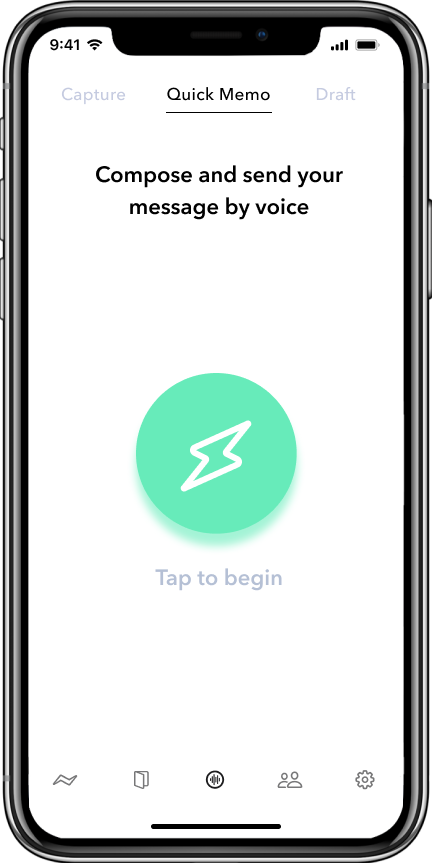 Compose memos with attached audio, by speaking.
Powerful ready-to-use AI for messaging makes any message you compose with Ahoy 10x faster than typing using a screen-based keyboard. And because you don't need to waste time with punctuation, it's even faster.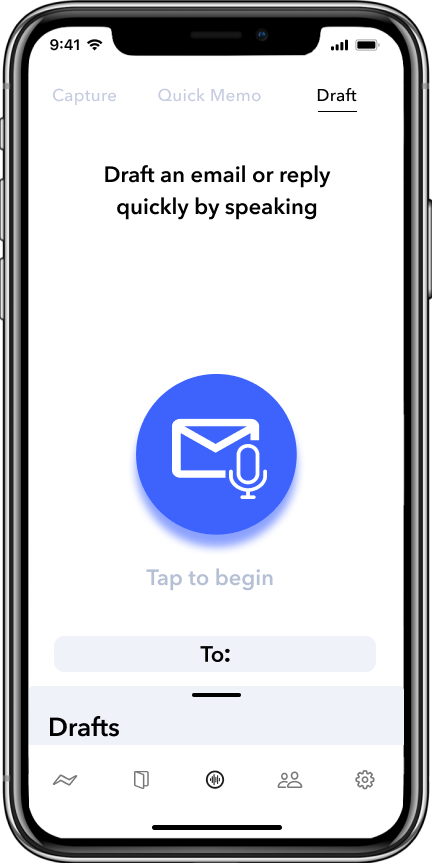 Draft replies to emails
and express yourself naturally, by speaking.
Ahoy seamlessly integrates with your existing email account so you can quickly compose a first draft by voice on-the-go, edit your message when you have time, and send it when you're ready. Also, Ahoy makes it easy to sound natural in email.

Every action on Ahoy has an optimized workflow built for voice output. See your words appear clearly, in punctuated sentences, and get immediately put to use. Ahoy cuts all that effort & time wasted on fixing dictated text that isn't optimized for messages or deliverables.
‍
‍

Ahoy turns voice into a superpower.
Use Ahoy to create deliverables and to have conversations: instantly drop in for quick audio chats with buddies or contacts in a personal audio room.

The place where voice + audio come together.
Workflows make you faster.
Today's workflows support the content you produce, every day.

And, we're listening to you, constantly refining and developing new voice workflows to make you faster.

See how Ahoy's unique AI and workflows are suited to producing your deliverables. It blows away basic dictation.

Use voice to get leverage.
Ahoy offers a new way to use voice to get things done, and communicate faster.

Today Ahoy transcribes voice into readable, properly formatted sentences, in your deliverables and messages.

Tomorrow you'll be able to share to do's, action items and save your content into other places. Use Ahoy to turn speaking into results... from yourself, buddies and colleagues.
You drive Ahoy forward.
We're opening up workflows so the ideas come from you, and can be built by you.

We're listening! Feel free to tell us what workflow you think could be better with proper voice support.

We're all ears!
Pricing
Ahoy is currently in beta. We don't ask for any form of payment when you sign up.
Use an unlimited amount of voice workflows for
FREE
in the beta. Understand the results Ahoy delivers today and discover new powerful workflows being built for productivity.